Gumno house by Turato Architecture
In a relatively small area around Risika Croatian village in the northeast of the island of Kryk, there is a large number of abandoned and inaccessible plots of land. On one such area, a family of four decided to build a small elegant home called Gumno house, designed by Turato Architecture.
Located on a sloping hillside on stone plateau, the house painted white, strongly contrasts in the green surroundings. On the one hand, Gumno house provides peace and quiet, but on the other it is easily transformed into a comfortable, containing space for gatherings of large numbers of people structure.
The house has a spacious glazed living room, cellar and four objects upstairs with intimate terraces and a private sleeping area for each family member. In front of the property there is a large pool of irregular shape with a unique sea view. Round outdoor stone platform gives owners the opportunity to meet with family and friends under the open sky.
Originally the house was planned for holidays and short stays, but once completed, the owners moved permanently saturated with pleasant impressions and ready for new experiences.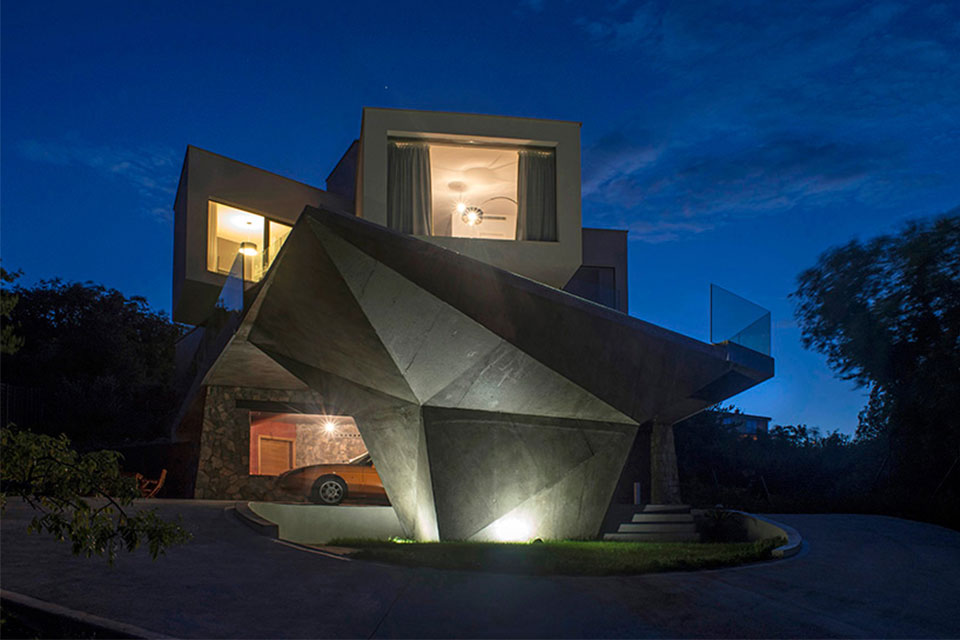 source: www.homecrux.com