Summer memory: The white Ibiza house
Today is a day for summer! (No matter, it's December and Christmas is closing)
Ibiza, who has not heard of it …. One of the four Balearic Islands, often called "the White Island" – with beautiful beaches, but also pine trees, this piece of paradise offers the perfect combination of tranquility and nature, but also nightlife. His eponymous capital is one of the oldest cities in Europe. Here, the combined efforts of SAOTA architects and ARRCC interior designers created a beautiful white villa – the pearl ES Roca Llisa.
The three-story jewel rises figure on a hilly area, offering wonderful views of the ocean and the island of Formentera. Initially, there was an old building here. The owners, however, asked for a complete overhaul of the existing house and its transformation into a modern light space for relaxation and fun with the family and many friends. In view of this, to the existing building were added guest rooms.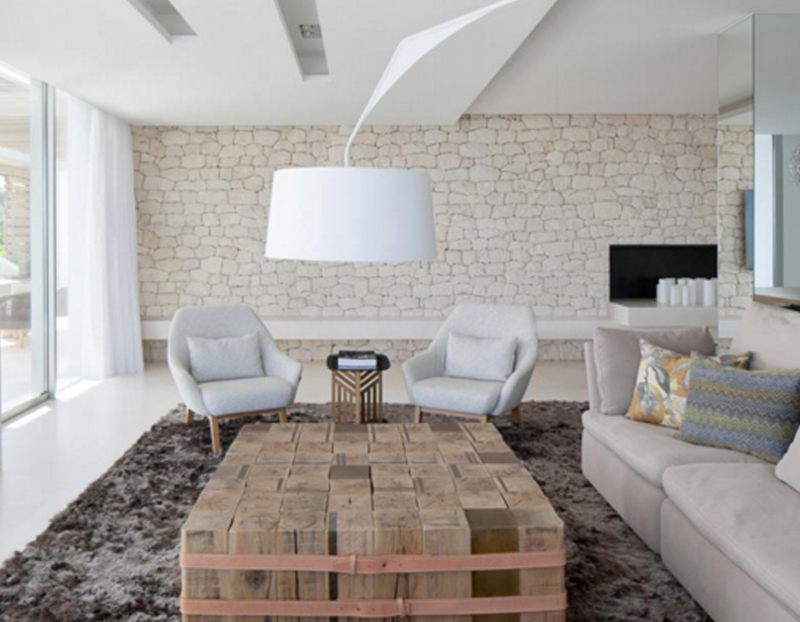 Both groups of creators emphasize on natural materials – in the exterior and interior. Cotton, linen, raw wood, marble, stone and sparkling white make ES Roca Llisa a pearl with no match. Large sliding glass doors blur the boundaries between "outside" and "inside" and overflow in large terraces. The house seems to be hanging over the ocean, as the water mirror like pool blends into its azure. Lush vegetation contrasts with the whiteness of the home. Space, air, freedom in white, blue and green, in stone, wood and water – that is ES Roca Llisa, the pearl of Ibiza.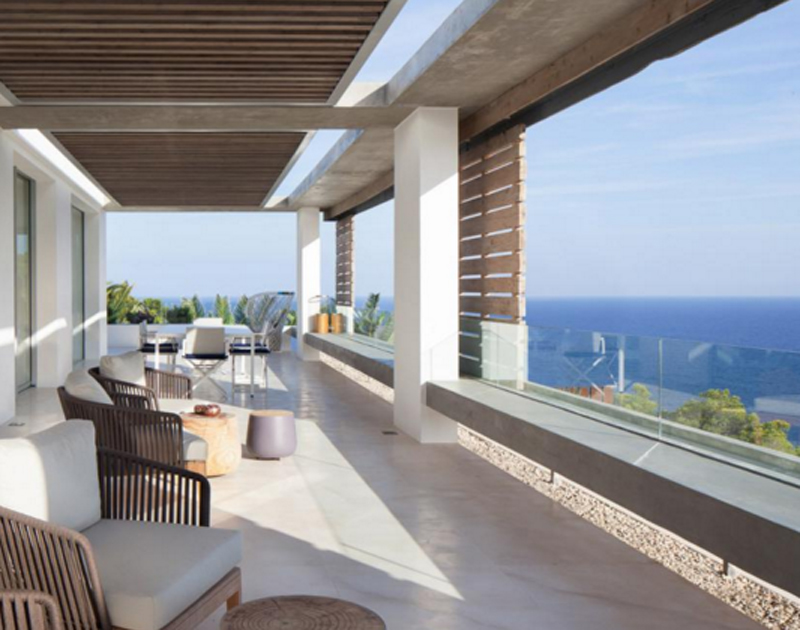 Do you like this house with scent of summer and vacation? Or maybe in view of this snow season you prefer a house warm, traditional, a shelter with fireplace, chimney and thick stone walls? Look at our houses; we are sure you will find yours. If not – we will create it for you.
Materials, specialists, skills, experience, professionalism – all you will find with us.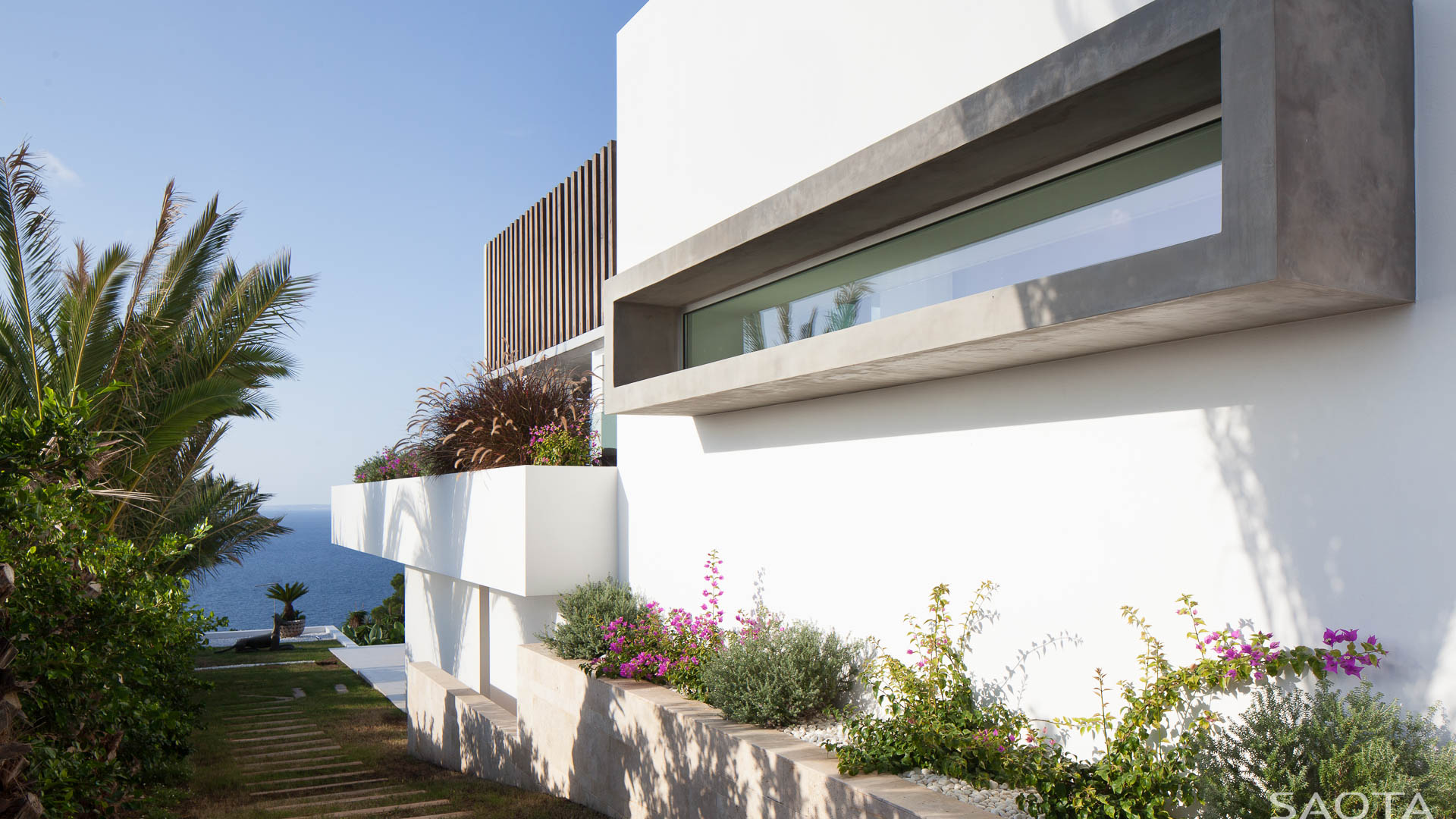 Sources:
www.arrcc.com/projects/es-roca-llisa-ibiza
www.saota.com/project/es-roca-llisa/