Mirror couple holiday homes
Mirror housing are a couple of holiday homes, surrounded by apple gardens near Bolzano, northern Italy.
Designed by architect Peter Pichler the couple holiday homes offers a unique opportunity to spend a pleasant vacation from the comfort of modern architecture with the highest standards, surrounded by incredible beauty of the Dolomites.
Each house has its own private garden and parking. They consist a kitchen, living room, bathroom and bedroom with large skylights allowing natural light to enter and fresh air.
The structures are oriented toward the east with a large glass facade, which fades with curved lines in black aluminum body. In the western part the structure is covered with mirrored glass, creating the illusion that the blocks are almost invisible. The glass is lined with a UV coating to prevent collisions of birds flying.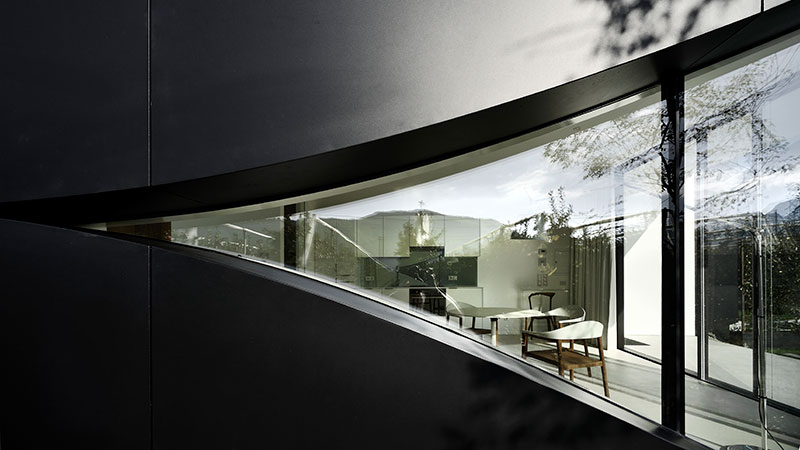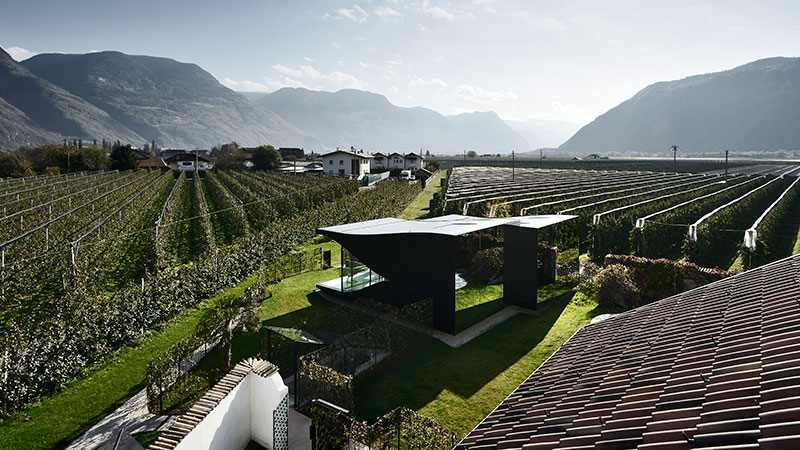 Photography: Peter Pichler