The new life of the old house
Built in 1930, Old house in Bucharest, Romania, is sinking into oblivion and memories of lively, full of people, times. They were brought back by the young team of Pavloni Studio – local architects with vigor and taste. The lost luster shines back under their experienced hands, in live pictures of comfort and elegance, in a building, part of an ordinary, urban landscape. Building with beautiful interior architecture, aching to regain its attractiveness. In the face of Miruna Pavloni, chief architect, the house found the right person to beat its dust and time and to introduce it to the 21st century, while still preserving its old shine and luster.


Yet from the front door, the house amazes. Light is everywhere, literally dazzling the newcomer. The colors are soft, spaces – open, the furniture – precisely chosen. The lobby gives insight to the living room, dining room and upstairs. The walls are bright, aged looking and bring a sense of something decadent and wasteful. The columns in the Corinthian style, part of the original interior, mark the smooth transition to the living area. The dining space is hidden by wooden sliding doors with decorative crystal panels, which along with the black mosaic staircase to the upper floor are also part of the original look of the house. Each premise has its own concept and all together form the new tale of the house. The dining room carries the idea of nature and garden, as the living room is dominated by Moses, whose curious eyes embrace the interior.
Class, style, grace, elegance and … coziness. This hides the old house with a new life, a part of the urban landscape in Bucharest.
You plan such a renovation of an old building with history? Or you bet more on new, modern or more traditional house? We are your people. Materials, specialist, know-how – all you will find with us.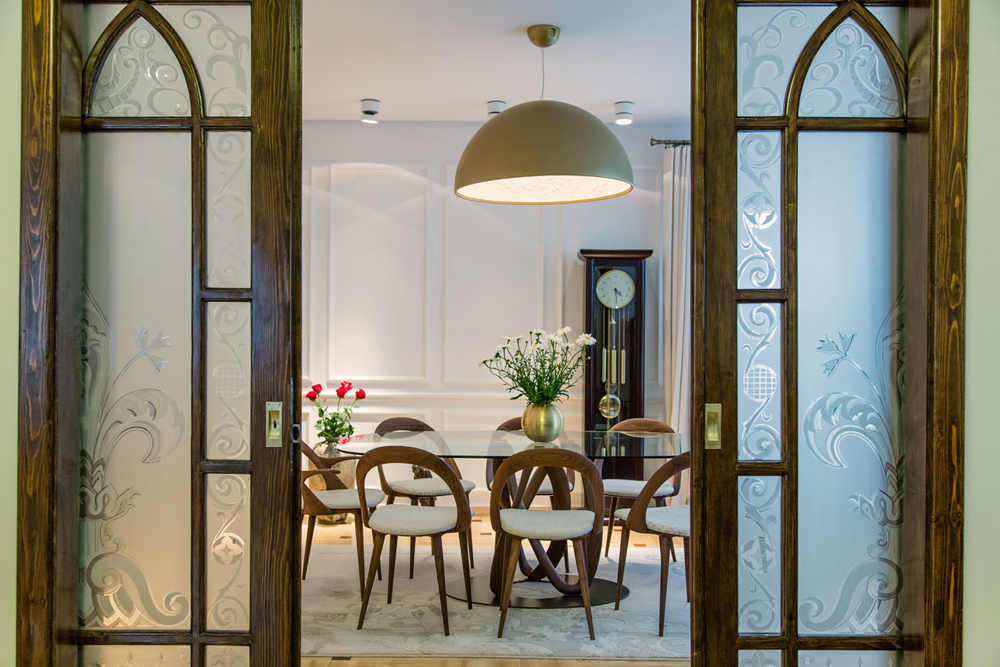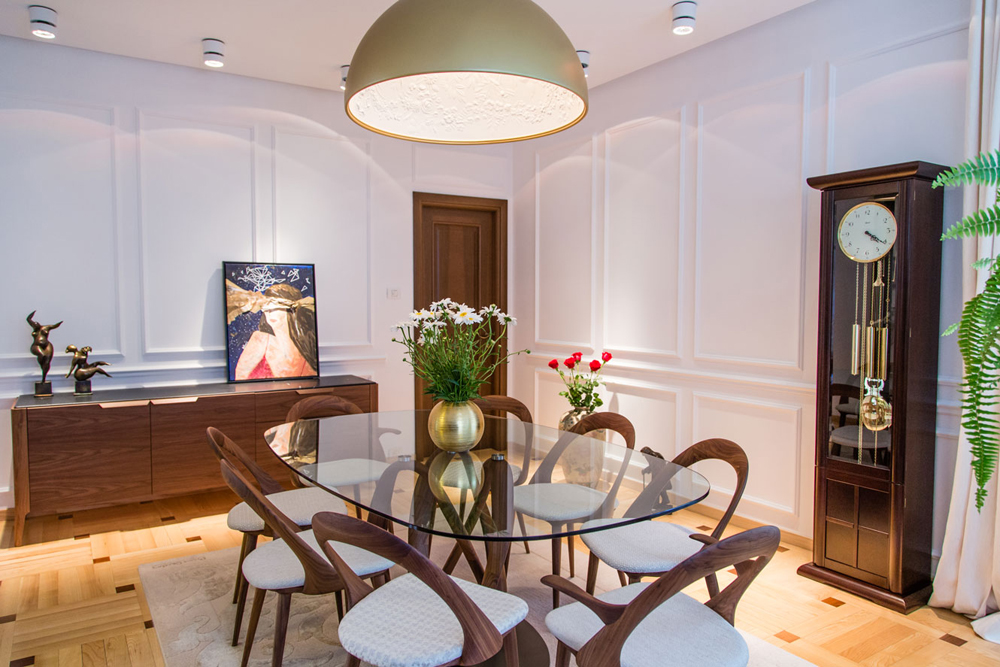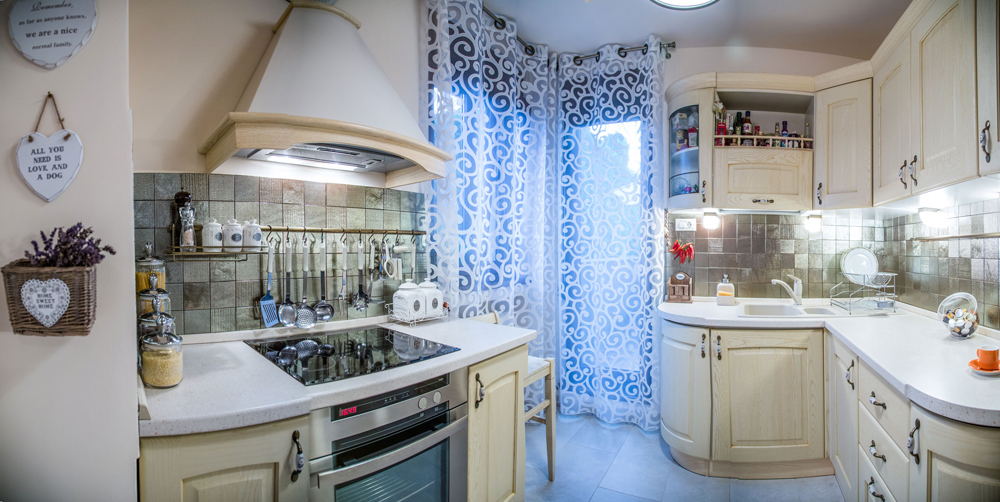 Source: www.pavonistudio.com