Sustainable home, hugged by nature: Coastlands house, Big Sur, California

Magnificent oak forest, peering from a hill towering above endless expanse of water … Location: Big Sur, California, where Santa Lucia Mountains watch the Pacific from height. A couple, ending its working path, is looking for a place to retire for deserved rest. Somewhere, in the arms of nature, and if possible, in unison with it. They fell in love with the beautiful oaks. What followed was finding the right architects to help creating a home, in harmony with the landscape. Carver + Schicketanz Team discovered a challenge in their dream. The result is more than impressive.
The foundations are stone and massive. Huge glass windows are the only barrier to the landscape, but also provide natural ventilation. For warmth and in general, for the electricity, takes care the Californian sun – 4,4 kW photovoltaic system covers over 80% of the consumption of this wonderful home! Great part of the materialsused are recycled. The colors are as close as possible to the surrounding nature. Clever picked landscaping greenery seamlessly blends into the woods and the endless ocean. The premises are bathed in light. Wonderful return to nature! Sounds like a dreamland? Here we are to make it real! Find your home here or built one with us!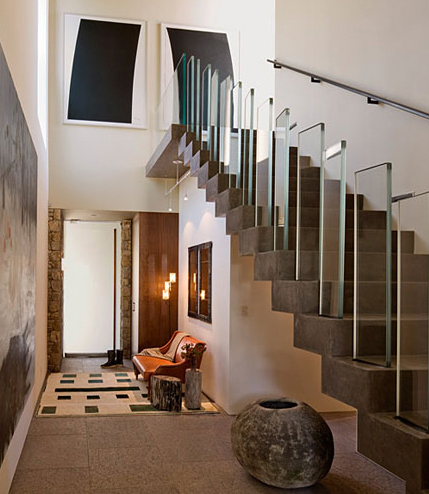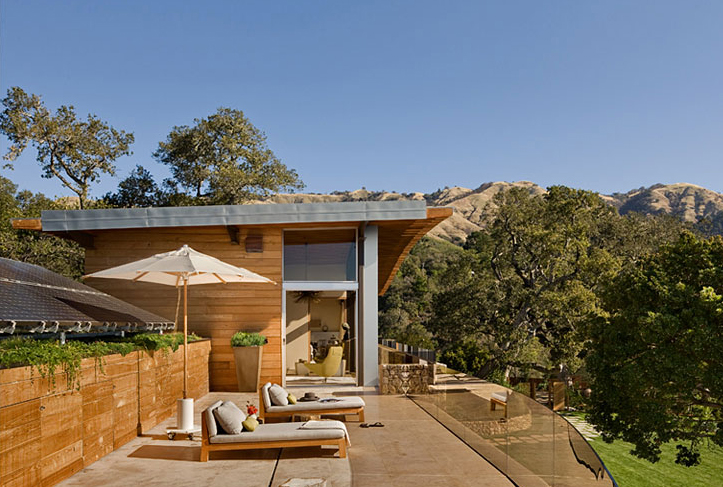 Source: www.carverschicketanz.com