Tangga House by Guz Architects
Tangga House is a contemporary interpretation of treditional two-floor house with external stairs and green yard. The L-form of the project create open spaces who encourage natural ventilation in it and offer wonderful view to the ard and the porch. Pool with glass walls surround the two sides of the house and the rich roof gardens increase the feeling that the nature is integral part of the project.
Tangga House is designed by Guz Architects and it is located in Singapore, giving the opportunity of its residents to live in comfort and harmony with the nature.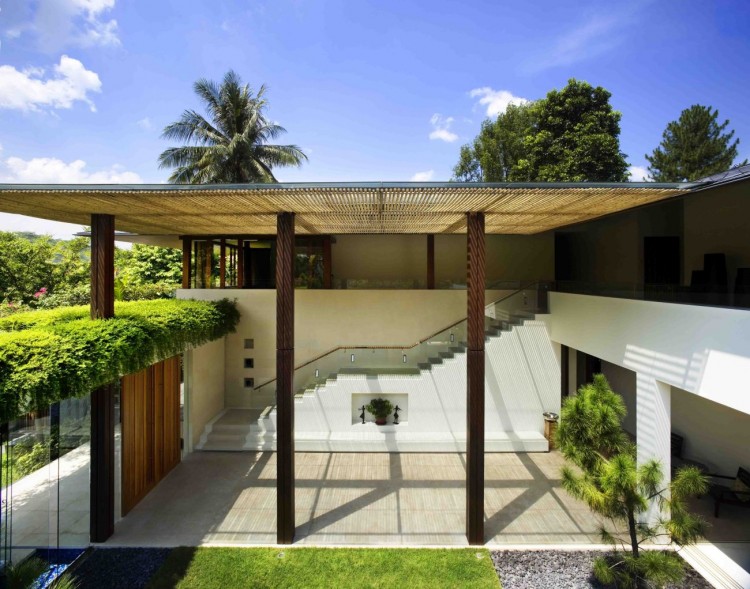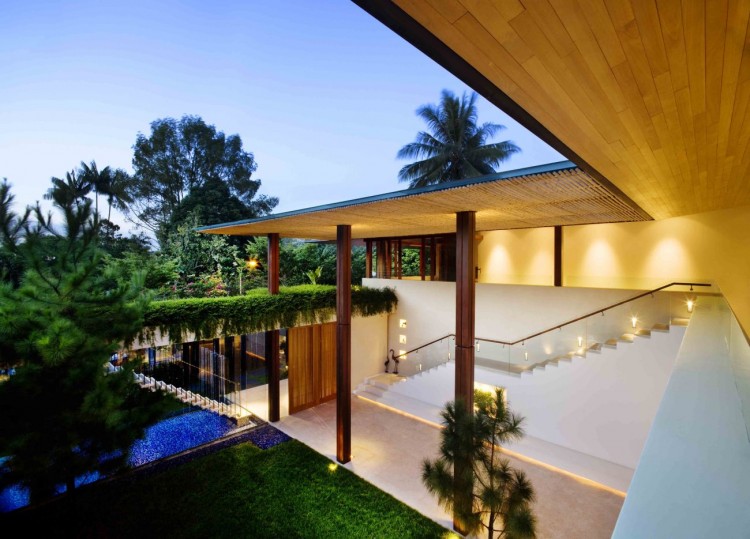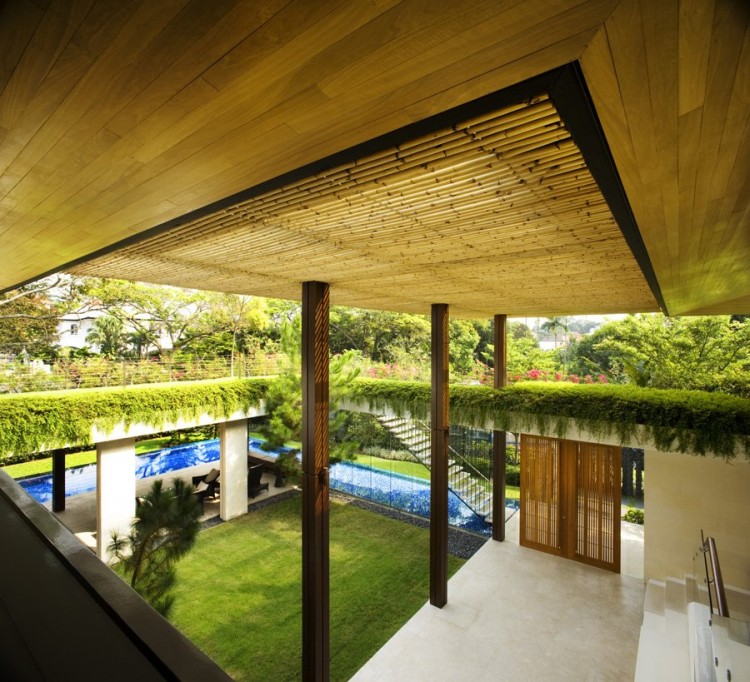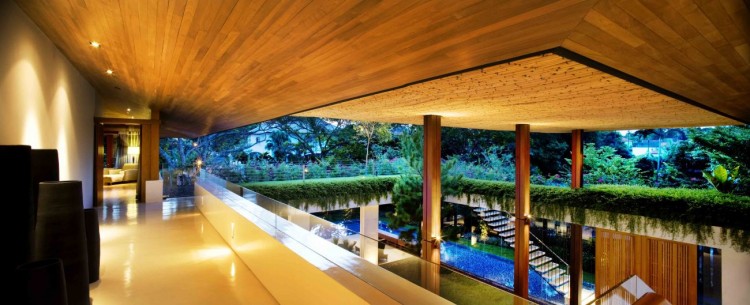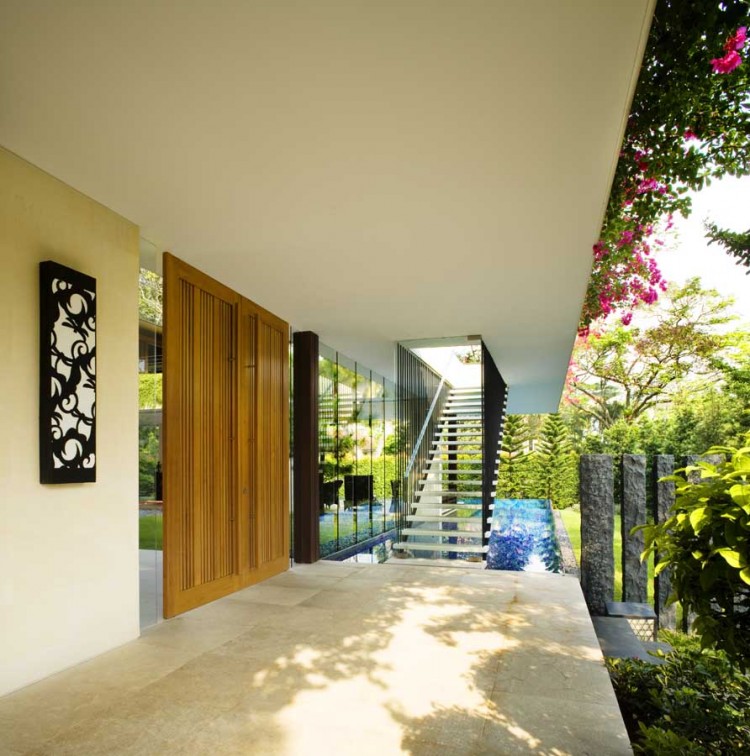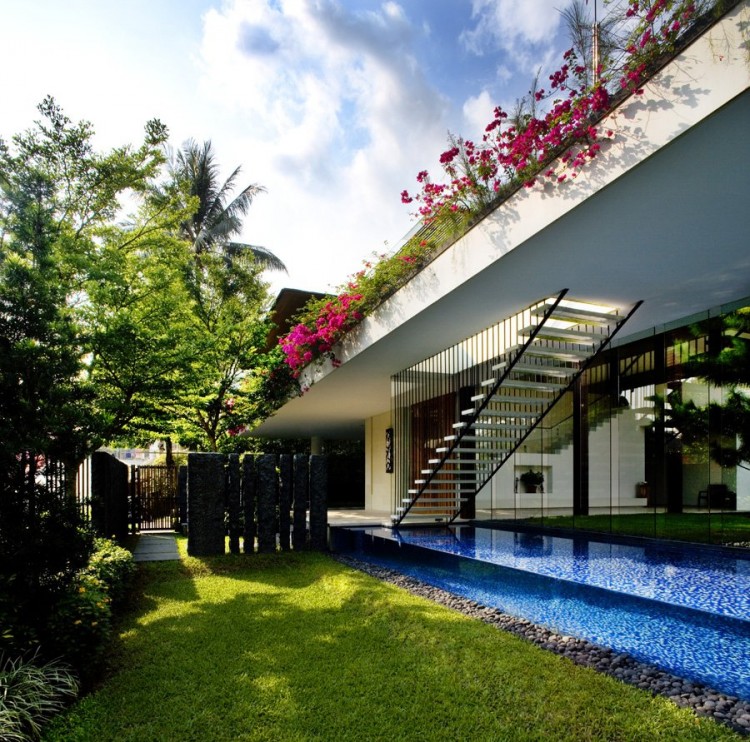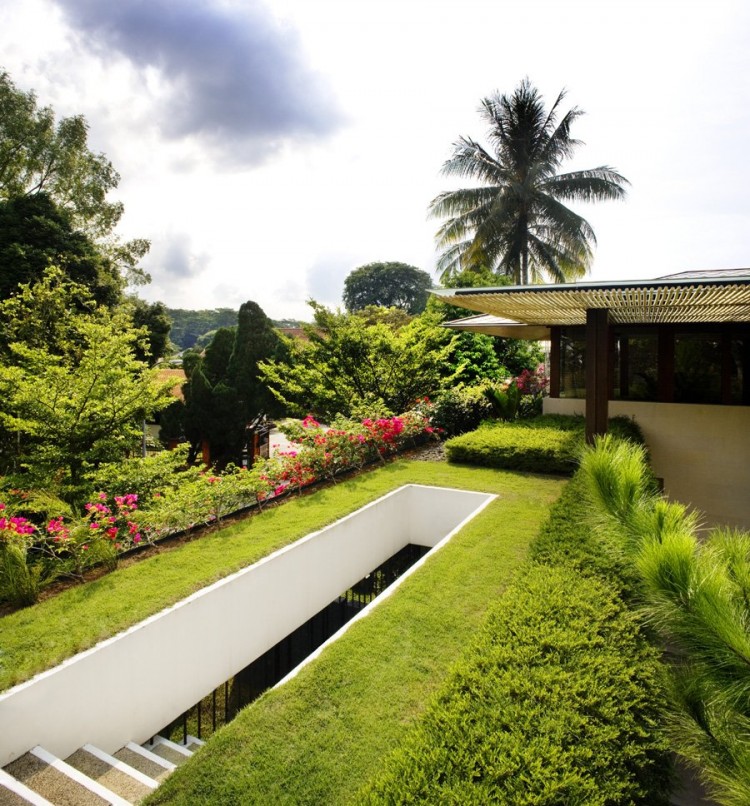 sourse: Guz Architects