Brick house brings the feeling that nature is inside
House built with traditional techniques and materials was designed and built by i.STUDIO architecture in the Indian city of Mumbai.
The house reveals a myriad of contrasting views and spatial relationships. Its different levels rhythmically flow into each other following the curved lines of the uneven surface of the surrounding terrain and reflecting its natural form. Large balconies and lattice brickwork enablе free penetration of sunlight into the house and provide its good ventilation and beautiful views.
The living room is situated around a small lake in which the day soft sunlight comes through and in the evening s the brilliance of the moon is reflected. Naturally located stones and trees bear the feeling that nature is in the house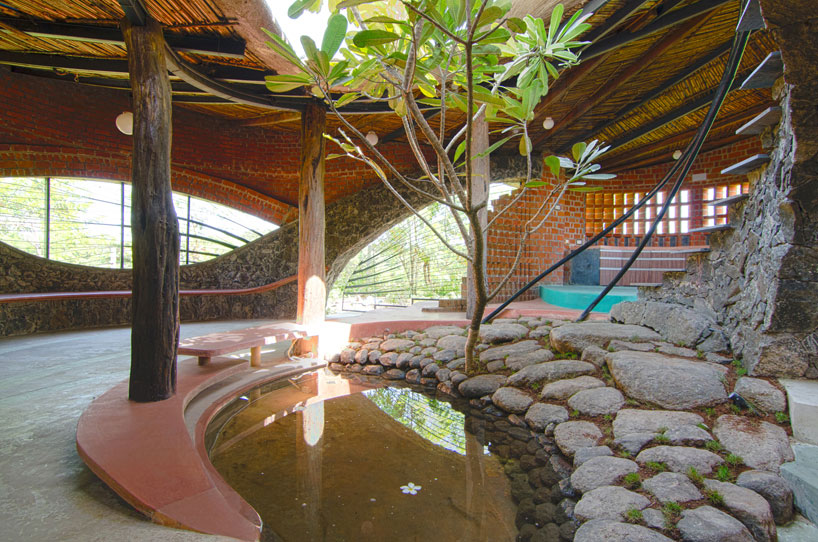 Photography: i.STUDIO architecture