Garage-in-a-Box SUV/Truck 13′ x 20′ x 12′
Price: 1590,25 lv.
Garage-in-a-Box SUV/Truck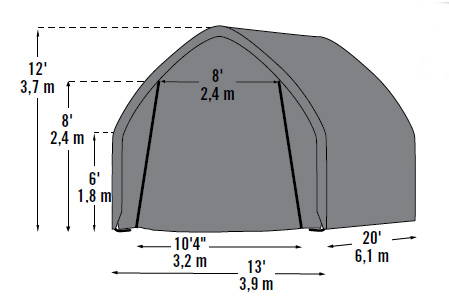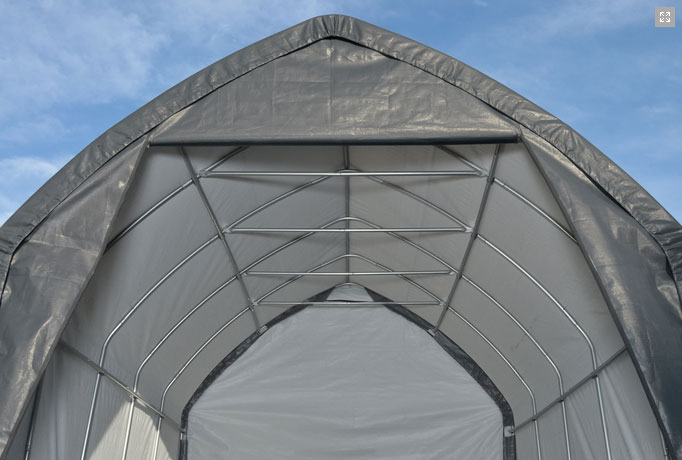 Frame
Alpine frame with reinforced roof structure adds more volume and overall strength.
Easy Slide Cross Rail – Bolt together brackets allow easy access to pressure points for optimal performance.
Cover
UV treated inside, outside and in between with added fade blockers, anti-aging, anti-fungal, and anti-yellowing agents.
Triple layer woven polyethylene that is ripstop tough.
Ratchet-Tite Cover Tensioning – Ensures a drum tight cover and door panel connection to shelter frame.
Package Includes
(1) 13′ x 20′ x 12′ garage with 1-5/8″ diameter frame
(1) Double Zippered Front Door Panel
(1) Solid Rear Door Panel
(1) Cover
(1) Roll-up door kit
(6) 15″ Auger Anchors
(8) Steel Foot Plates
(8) Rachet Tite™ Rachets
(1) Set of step-by-step instructions
Product Specifications
Total weight: 235 lbs.
1 Box
Звънни