Step into the Future: Ecocapsule – home steps on the market in 2016

If you are traveling photographer, writer, naturalist, scientist or ranger, if you are a nomad at heart and you want to tour around the world, but if possible, to take your home with you, I mean, the snail carries its house, why people can't do the same? Nice Arhitects from Slovakia provide a solution to your problem with their Ecocapsule.
This is energy independent egg-shaped mini building, which is compared with a Swiss knife. In it, as in the popular invention sharing homeland with Milka and Lindt, are hiding countless multifunctional surprises.
The compact dimensions allow portability of the module, that besides a comfortable home for two adults is suitable too for research station, tourist hut, humanitarian mission in a remote corner of the planet, or to accommodate victims of flooding. It can be used even as a station for charging electric cars!
The dimensions of this little high-tech miracle are 4.5 to 2.4 meters and height of 2.5 m. The useful area is eight square meters
Ecocapsule has a battery of 9744Wh, which is powered by a 750W silent wind turbine and 600W solar installation – the outer shell of the capsule is covered with solar cells. Thus, it can operate completely independent of external energy sources, in places such are lacking.
Rainwater is collected, filtered and used.
The facilities include those, of for example, a hotel room – bathroom, running water, toilet, kitchenette, double bed. Available is even a small storage.
The capsule can be easily transported – in a standard container, as a camper on wheels, by plane …
Pricing will be announced at the end of 2015. The prototype is ready, passed tests and manufacturing is in preparation.
If you still prefer fixed, grounded house, build it with us. If you want something ready, well, have a look here.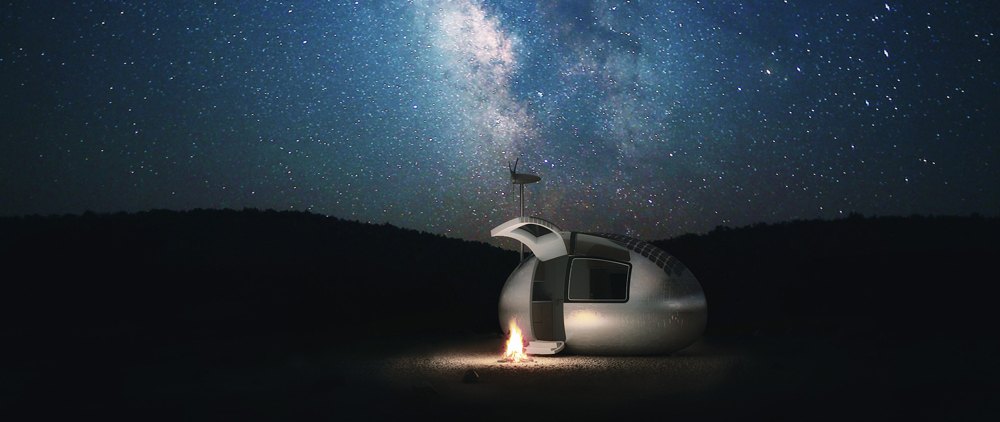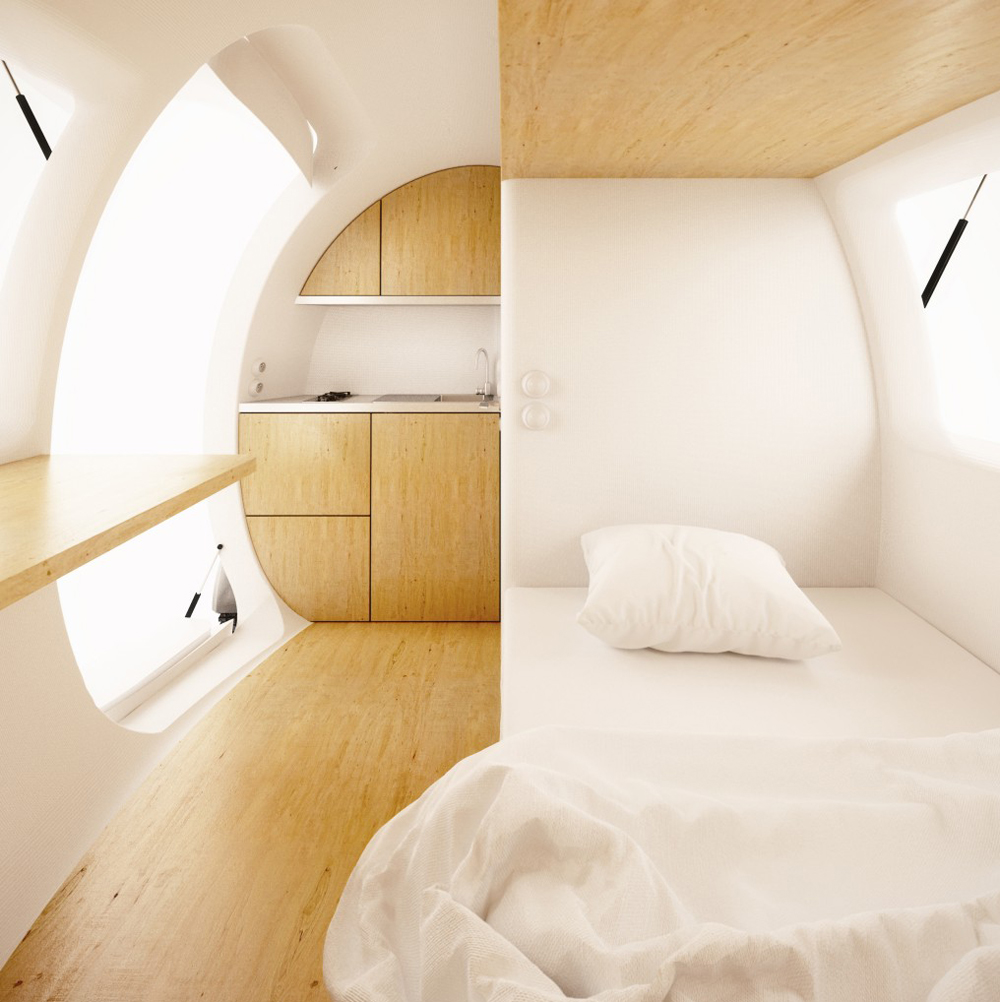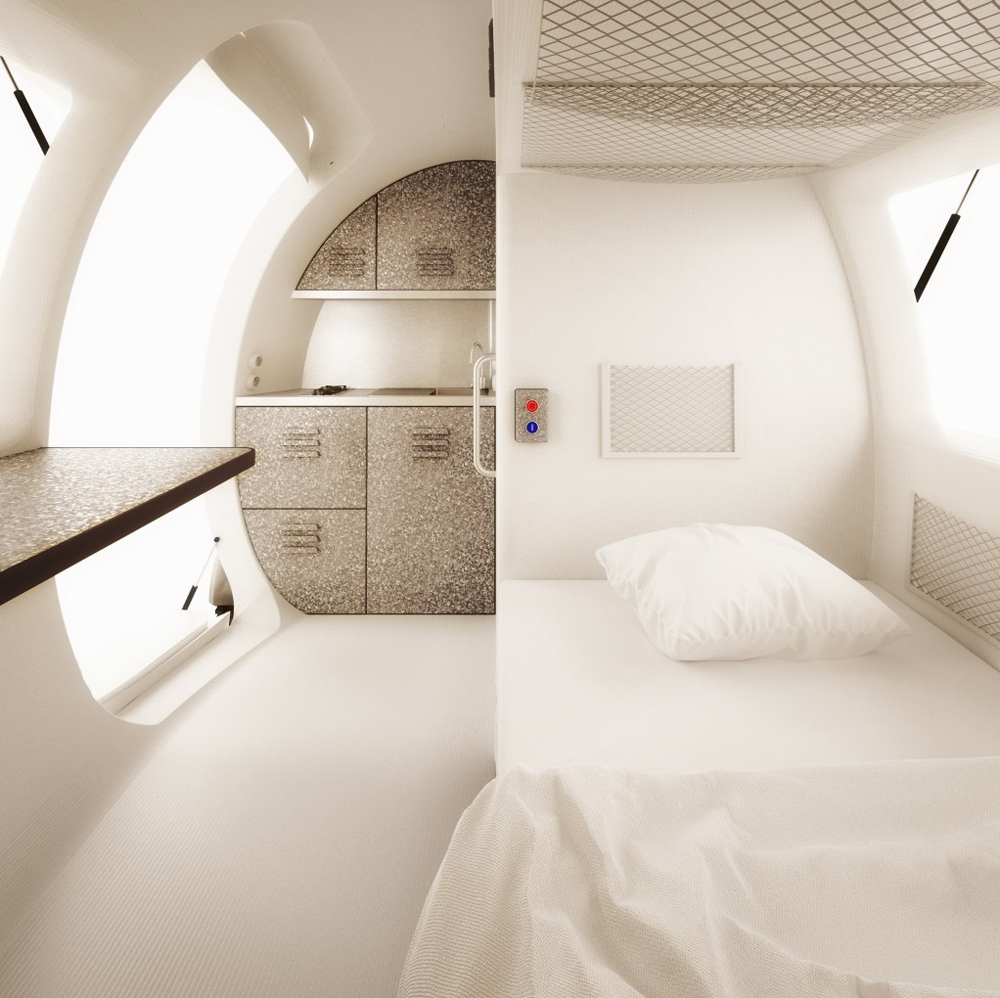 Source: www.ecocapsule.sk