Trees grow on the roofs of houses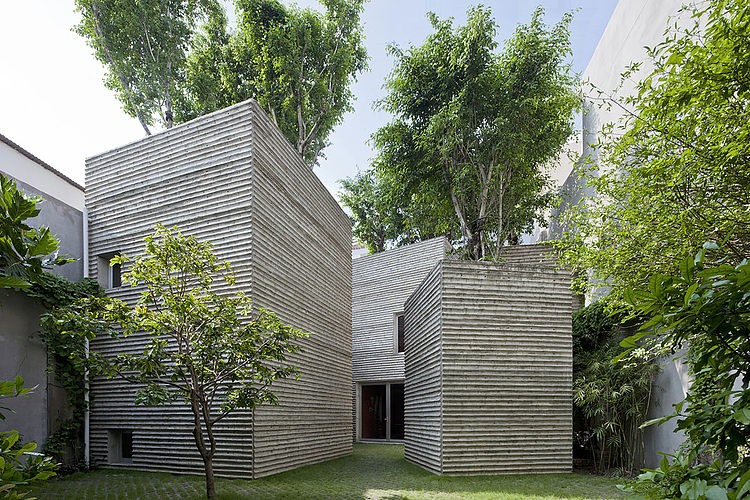 Because of the growing urbanization, the new generations start to loose the connection with nature.
To increase green areas in the Viatnamese city Ho Chi Minh City where the green area is only 0.25%, the team from Vo Trong Nghia Architects has developed a prototipe of a house named "House for trees". Surrounded from each side with typical local houses, located near one another, House of Trees stands out as a little oasis.
The house offers a tropical way of life, having no border between in and out. Five high concrete "boxes" are put so that they create a central yard and a garden between them. The boxes are open for the central yard with big glass doors and windows so that they can increase the natural light and ventilation and at the same time they stay closed for the other sides to ensure quiet personal space and safety of the residents. Common spaces such as living room and library are located on the ground floor. On upper floors there are bedrooms and bathrooms.
The five concrete boxes look like five gigantic pots where trees grow. They are also a pool where the water is contained to decrease the risk of a flood in the city.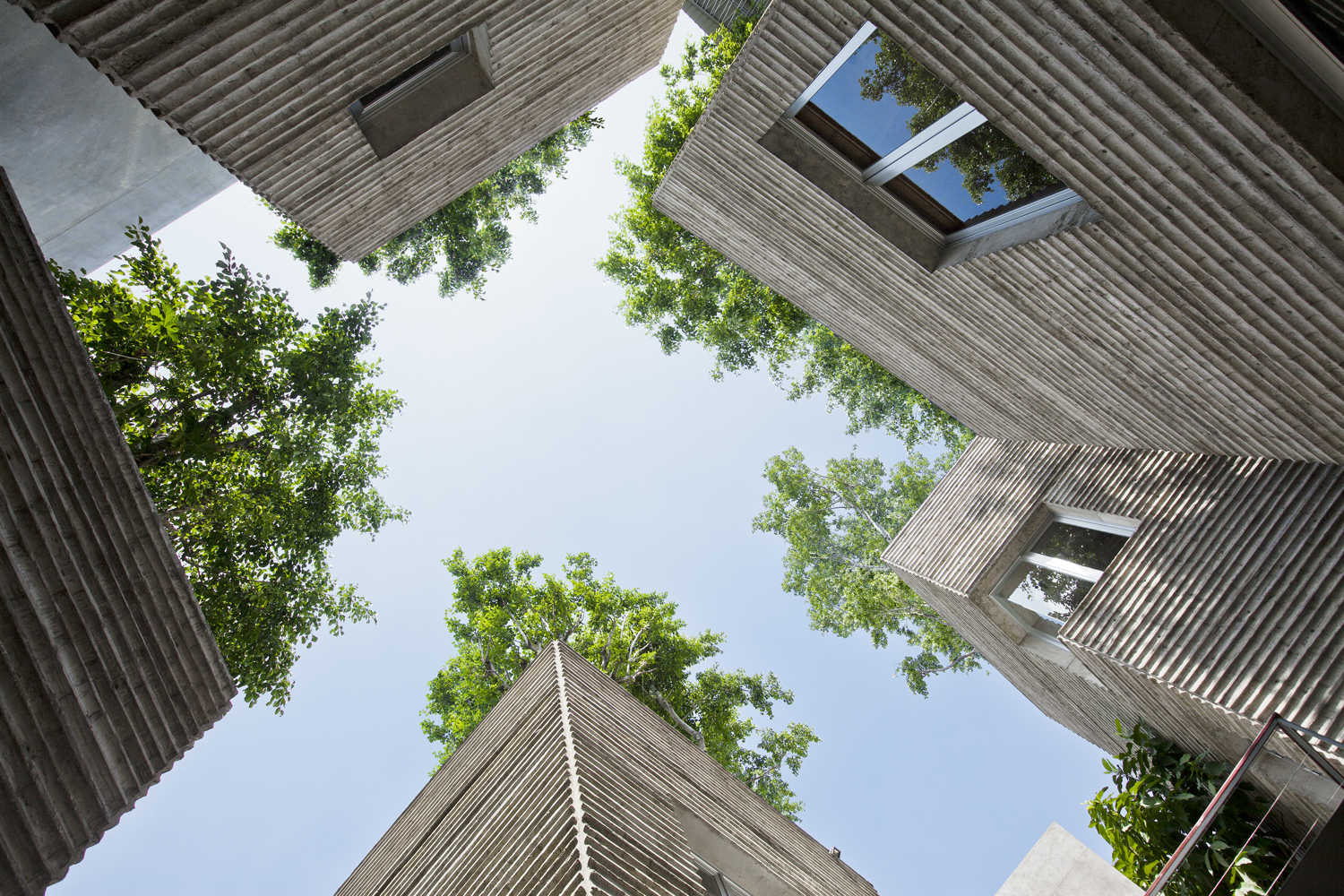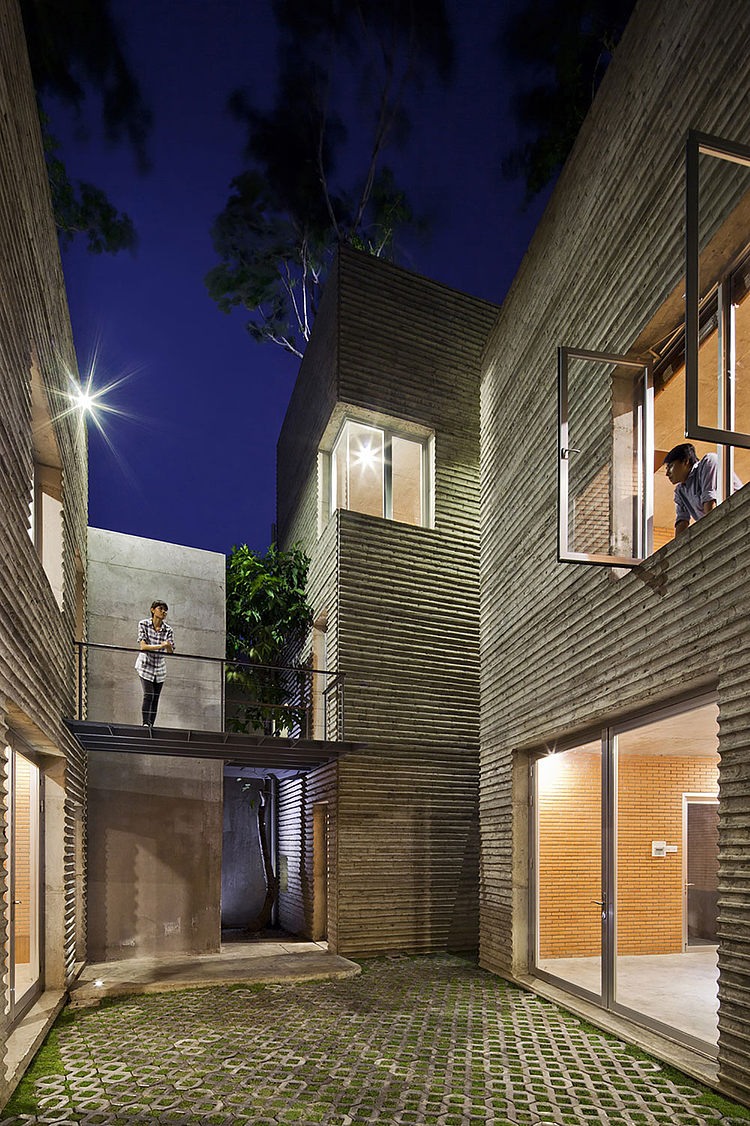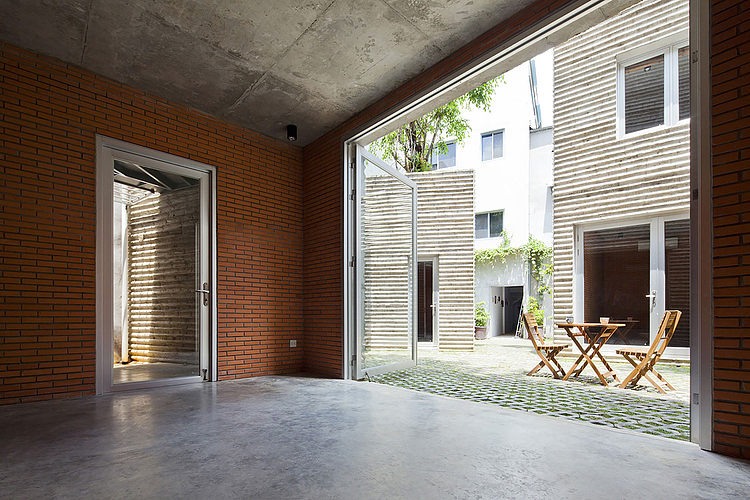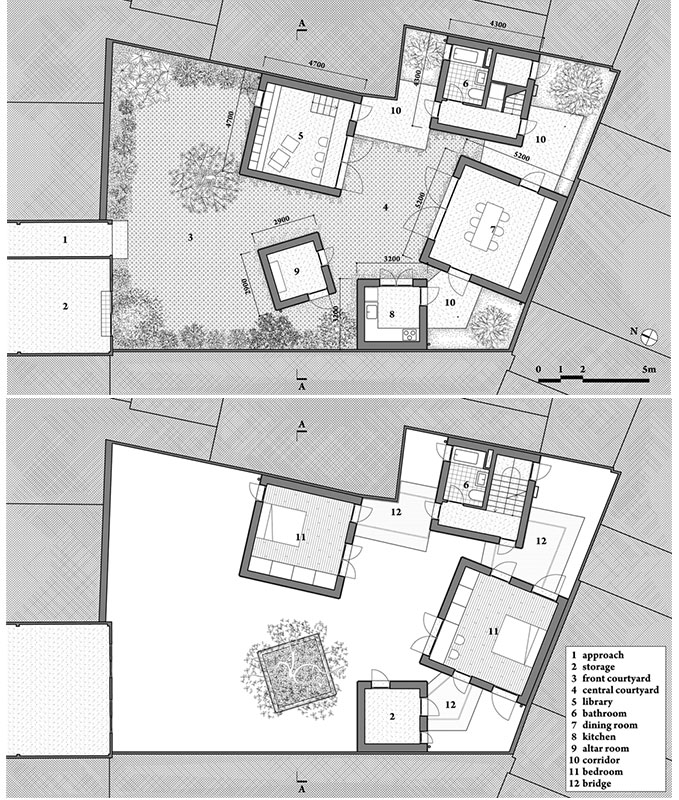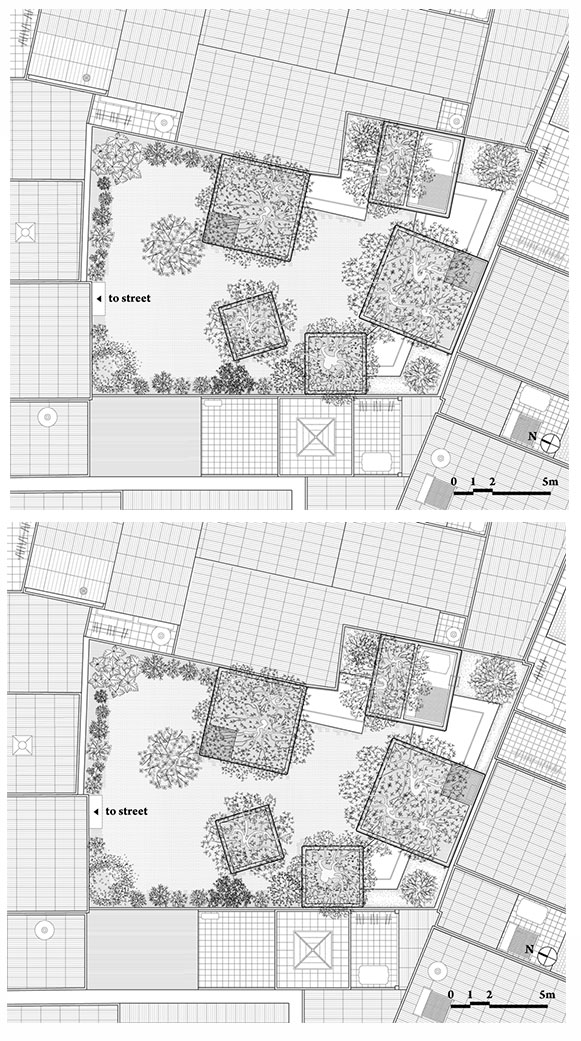 Photography: Vo Trong Nghia Architects