The house under the hill
A Parisian couple sought refuge in the countryside. House to protect them from their hectic daily lives. They asked JD Architects for help. They, in turn, decided they wanted to create a holiday house of a new type. Consistent with recent trends in architecture for nature closeness, but somehow different from the standard green eco houses. Casa Jura emerged. First – as an idea. Then – on paper and as three-dimensional project in a design program. Finally – in the French village of Bois-d'Amont, in Jura Mountain, on the French-Swiss border.
To fit the house in nature to the maximum, the architects literally embed it in hill.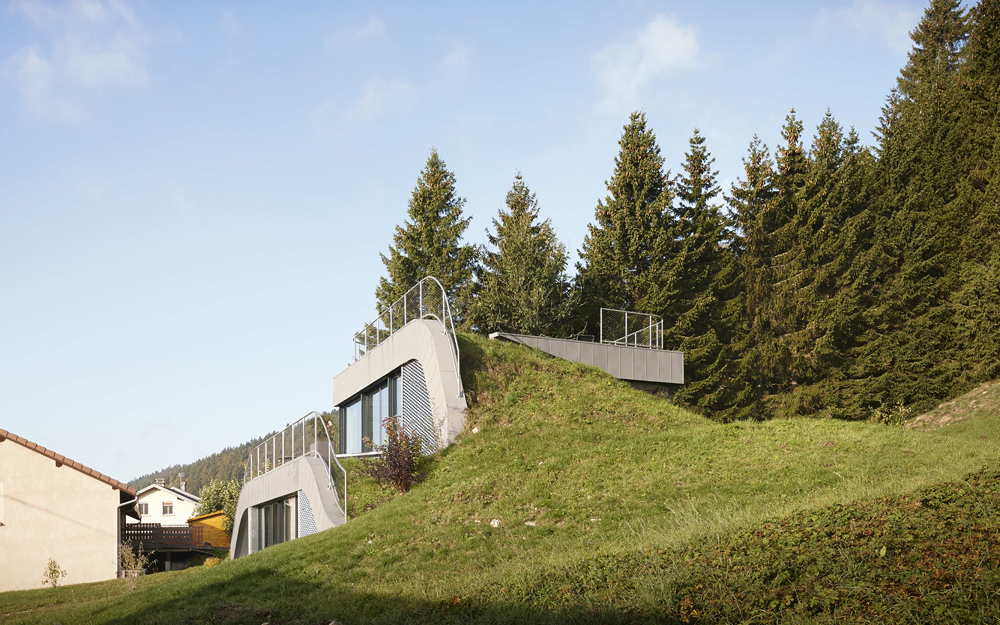 The open top parts are covered with green grass roof, indistinguishable from the surrounding area. The frontal parts are panoramic windows. The house has three levels – two residential floors with an area of 134 square meters and a panoramic green roof. On the ground floor are the two bedrooms and a room with two bunk beds and the corresponding baths. On the top one are the open plan living room with dining area and kitchen, with access to the outside patio and green roof. At the back of the hill house starts a pine forest.
The cost of the building is 200,000 Euro.


Whatever your budget, in accordance with it we can build you a house. Of course, not necessarily built into a hill. We will comply with your wishes and requirements. We will add quality materials, excellent professionals, experience, skills and a dose of imagination. We are sure you will be satisfied. Contact us.

Source: www.jdsa.eu