Glimpse of Peru: Chontay house
Peru, home of Chimu, Chavin and Inca, keeps the "Lost City", located on 2430 m altitude Machu Picchu, Nazca, countless archaeological sites and the memory of ancient civilizations. Here forms rise the heights of the Andes, the Amazon valley is hidden under the dense veil of the jungle and Lake Titicaca is divided to the west with Bolivia.
Today in the democratic presidential republic prevails mixed population – mestizos, and along with the Spanish the people speak ancient Quechua too.
History is everywhere. In ancient monuments, ruins, temples, roads, languages …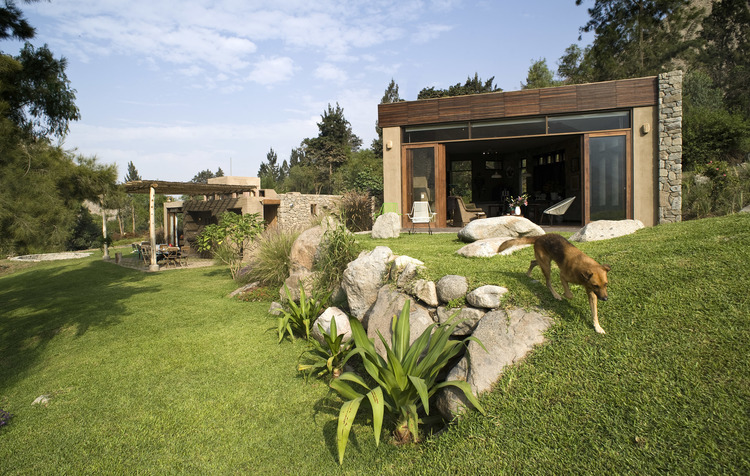 ТHere, southeast of the capital Lima, in a quiet rural area, amidst agricultural land of 5.8 decares rises Chontay house, work of architect Marina Vella. It consists of two buildings built from natural sustainable materials – stone, wood, clay – through local traditional methods. The construction of the house, floors, doors and windows are from local wood, eucalyptus, mud, reed.
The stone part of the property gives stability to both buildings, and the plant with deep root system – vetiver – resides near the walls to reinforce their foundations.
Nature is everywhere. Except as a building material, it is an integral part of the home, accessible through large sliding glass walls. Everything is bathed in light. The furniture is traditional. The overall interior – very cozy. Countless colorful cushions and carpets cover pieces of the floor, turning them into attractive places for recreation. Wonderful home, honoring the traditions of Peru.
Whatever the architectural traditions of your nation is, we can re-create them for you. Professionals, quality materials, innovation, creativity, ideas. Something in Bulgarian tradition, see here.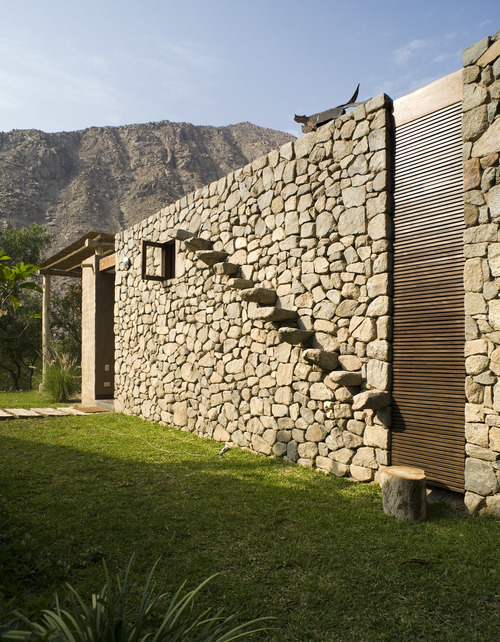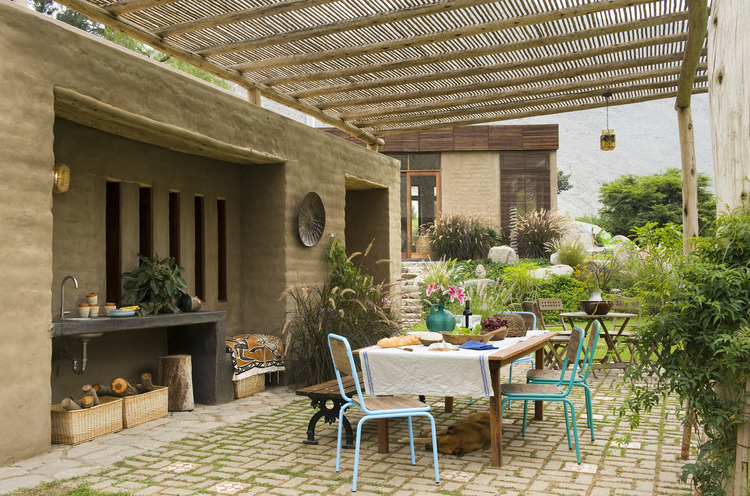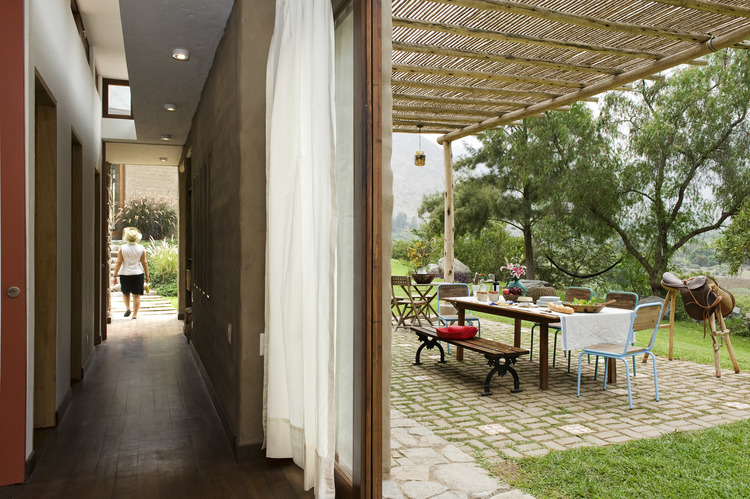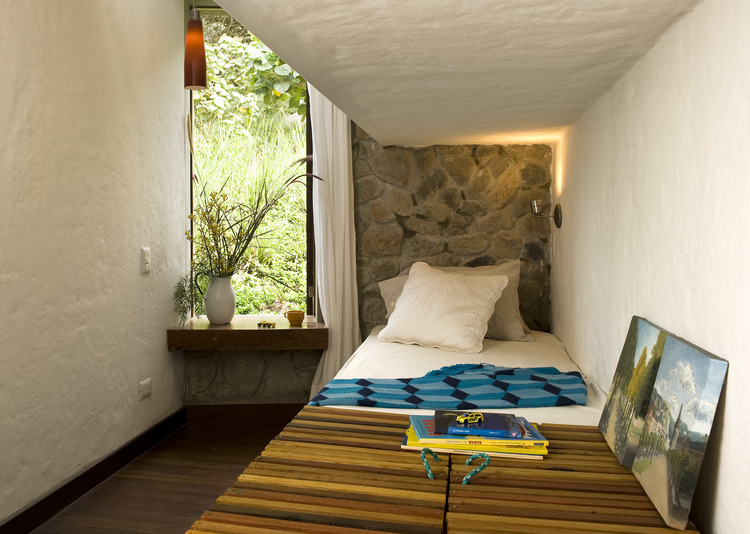 Source: www.marinavellarquitecta.com