Three-storey tree house for happy children (and adults)
Lovely tree house for children … Why only for happy children actually? And for happy adults. Like Pippi Longstocking there are people who do not grow, always keep the child in themselves and are in any time ready for another caper. One of them is Jay Hewitt from Attleboro, Massachusetts, USA. As a child he himself had a house, on a tree in the yard of the family home, but it was in his words made from a few sheets of plywood.
Something far more impressive the master carpenter and builder with hundreds of projects behind, decided to give to the children of his children. For his 6-year-old grandson and 4-year-old granddaughter Jay certainly is the great grandfather of the world. He gave them a whole new world – kingdom of countless games, he built in two years time.
The unique tree house of Jay is actually built around four maple trees, is 12 meters high and on three levels! It has electricity, ventilation, windows and terrace, loft, spacious family room, and last but not least – a great spiral slide!
Besides kingdom for children, the house is also a place to meet guests or lazy long summer breakfasts in the mornings.
Jay makes dreams come true. So do we. Contact us and your dream house, tree one or house with solid foundations, with ease and expertise will be transferred to the material world on a chosen by you location.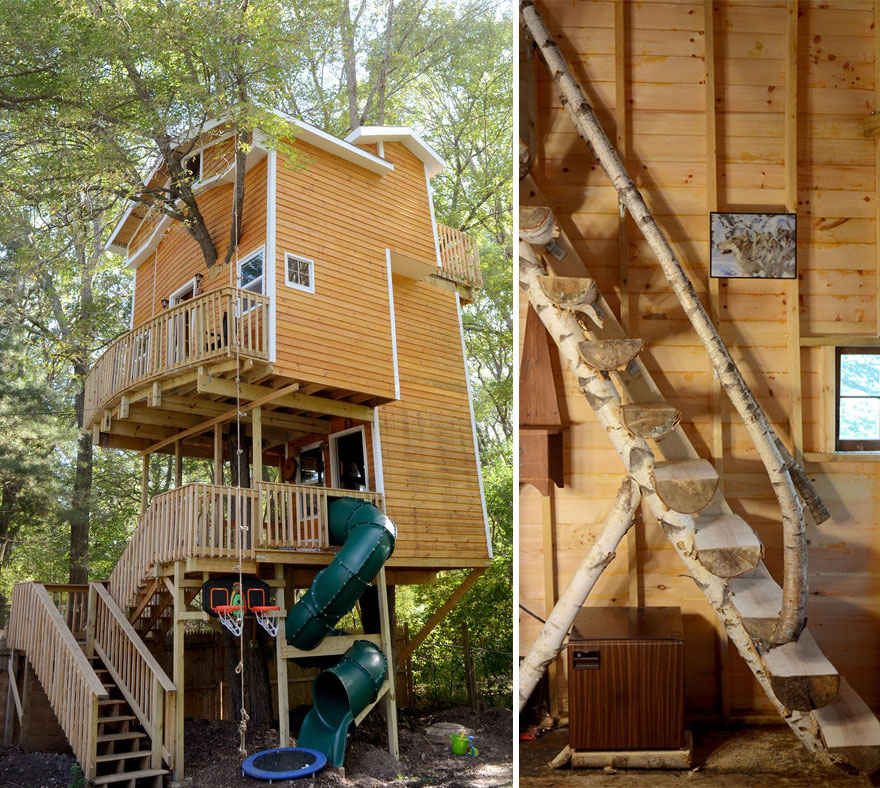 http://www.boredpanda.com