Water and swimming pool – User guide
Water is the basis of human life. We are inextricably linked with the life-giving fluid, we cannot exist without. Even the human body is mostly water – about 70-75%. From ancient times until today, various nations have determined where to settle, according to the availability of water resources and roads. The cradle of civilizations, Mesopotamia, was located between the Tigris and Euphrates, Egypt – along the Nile and eastern nations have chosen as their home the lands near the Yangtze and Huang He (Yellow river). In addition to its importance for the humanity, water sources are attractive and binding on the existence of flora and fauna too. They, on their behalf, provide us sustenance. Thus, the wheel rolls …
Water covers 71% of the whole surface of our planet. Only 2.5% of it, however, is sweet. Many cities owe their development and preservation through time of their on-water location – New York, Rotterdam, Shanghai, Hong Kong, Hamburg … Today, unfortunately, there are still places on the planet where H2O is a luxury and its lack is a barrier in front of the progress of local communities. Water, besides necessity, is power and might too. From the irrigation water wheel, driving mills, various presses, to today's hydro power plants, water is an element that we use for our goals.
Water is powerful. Many visitors bow down before it every day, at, for example, the Niagara Falls.
Again with water, but this time a flood, at least one Book says so, Lord cleared the land of sinners.
Water is pleasure too. Sea, ocean (respectively, the beach), mountain rivers and streams, mineral swimming pools, spa …
Water is s healer too. Since ancient times people knew and use these features to their advantage. Water treatment procedures today are known as balneotherapy, or briefly, spa. Spa in fact, is a Belgian city called in Roman times Aquae Spadanae.
There is also the element of faith – except the miraculous properties of the blessed in a church "holly" water, from antiquity up until today, it is believed, bathing in a particular spring, well, water source in general, brings certain benefits. In Bulgaria it is full of healing spring (ayazmo) – treating various diseases. At least so they say. Lately noise raised around the excavation of the well in the Basilica in Pliska – they said water relieved eye diseases, except that it will bring prosperity to Bulgaria. Hope so.
In addition to the mandatory drinking at least a liter and a half water, from not plastic bottle, purified, powered with positive thoughts and words, water gives us too the wonderful opportunity to literally soak ourselves in it, for health. Whether in the bathtub at home, in mineral, spa pool, whether or a natural one – sea, ocean, river, whatever you have on hand, your job. It is good for your health. Sometimes – for skin and any other medical conditions – help different mineral pools. For better health, posture and generally maintain good physical shape, exercise, rehabilitation, relaxation, reducing stress levels, helps swimming.
Rock paintings dating 6 thousand years back, clearly prove that swimming is a physical exercise and pastime of old times. Prove for this are too references from the Gilgamesh epic, the Iliad, the Odyssey, the Bible, Beowulf … The ancient Greeks built pools in their bathrooms. The Japanese – too. Between samurai were hold competitions in swimming about 36 BC. Swimming was compulsory for medieval knights too.
Today the pool is a favorite place for fans of water and swimming, that have no nearby natural suitable reservoir. Swim the babies, the elderly, to improve their quality of life, swim the people with disabilities. Swimming besides pleasure is health. If you decide to make your health a gift – great pool to the wonderful house, you already possess or are looking for, we can render invaluable assistance. During the consultation, design and what you need for the pool, to great materials ensuring pool's long life.
This is the special waterproofing for pools Ruvimat PL – RAL 5015 or 5005. It a Bulgarian product, produced by
Ruvitex Industry JSC
, customers around the world choose. Ruvimat PL – RAL 5015/5005 has a 10-year warranty. Ruvimat PL – RAL 5015 or 5005, is a long life for your pool.
We offer another product for waterproofing pools, unmatched worldwide.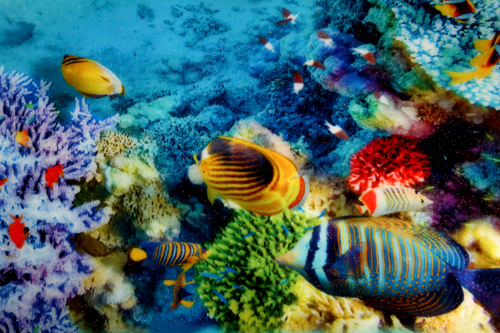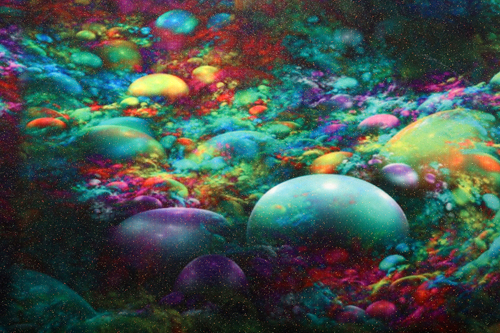 This is Ruvimat pool decor – 3D membrane for waterproofing and decorating pools, unique to the market on home soil and abroad. You can design the look of your pool – in 3D format. Ruvimat pool decor allows you to do wonders with your pool – to inhabit it with goldfish, mermaids, sunken pirate ship full of untold riches, with corals, dolphins, monsters, Victoria's Secret angels…
Ruvimat pool decor is a unique material that allows you to transform the pool into something you've always wanted, but the lack of suitable materials stopped you from doing so. Ruvimat pool decor besides its purely aesthetic functions is a waterproofing membrane for pools of the highest class. Ruvimat pool decor is a product of Ruvitex Industry JSC – a company with long traditions, not afraid to experiment, in order to offer the best to its customers.
Give yourself health, relaxation, unique dream design and a place to relax during the summer (and not only) with us.
Waterproofing membranes for swimming pools from Ruvitex Industry JSC. – Ruvimat PL – RAL 5015 or 5005 and the unique product unmatched worldwide Ruvimat pool decor. Let us dive into the deep together! Ruvimat make fantasies come true (with a guarantee!)